Waukesha County's Hometown Glass Expert
Nextech Glass Service Options
Need Your Broken Glass Fixed?
When you have broken glass, safety becomes the main issue for everyone in the household. You will want to replace the glass immediately to prevent harm to your family and home.
Our highly trained technicians assess the extent of the damage and provide customized solutions tailored to the specific needs of each client.
Update Your Glass
Waukesha is an older city and some of the homes or properties require updating. There are many reasons that you would want to update your glass.
The four primary reasons are:
Beautify your home
Enhance your safety
Restore visibility
Energy efficiency
Invest in your safety by investing in your home or building. This can improve property value and bring you peace of mind.
Nextech Glass is Now Located in Waukesha County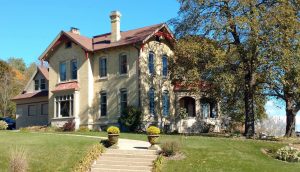 In June of 2023, we added another location for your convenience. We are now located close to the freeway, so we can cover all of Lake Country. Waukesha has many historic homes with special glass needs. This includes Pewaukee, Hartland, New Berlin, Oconomowoc, Muskego, and Mukwonago.
It's important to work with a trustworthy team that can transform your living space by replacing glass for your home. What separates Nextech Glass from the rest is that we discuss options to come to the best solution.
As a glass expert, we have the expertise and experience to assess your specific needs, recommend the most suitable options, and ensure precise installation. Reach out to our office so we can help you find the perfect solution for your home.
Contact Us
Embrace the advantages of modern glass technology to create a more beautiful, efficient, and valuable home. Schedule your appointment to review your project. Nextech Glass can be reached at (414) 409-7263 in Waukesha and Lake Country. You can also contact us by filling out our form. We look forward to discussing your residential glass needs.
For Milwaukee County services, click here.